SMARTBRAINS – AFFILIATION & ACCREDITATIONSmartBrains engineers and technologist Pvt. Ltd. has received recognition, endorsement and affiliation from National Skill Development Corporation of India (NSDC), a Public Private Partnership (PPP) , Under the Ministry of Skill Development and Entrepreneurship (Govt. of India Enterprises) & various Skill Sector Councils as an authorized training partner under various trades. SmartBrains is authorized to provide skill based training for engineering/non-engineering candidates as per their interest. SmartBrains as a training institute will provide complete practical knowledge based skill training to the candidates and NSDC/Skill Councils will be responsible for providing recognition & certification to the candidates.
NATIONAL SKILL DEVELOPMENT CORPORATIONThe National Skill Development Corporation, (NSDC) is a one of its kind, Public Private Partnership in India, under the Ministry of Skill Development & Entrepreneurship. It aims to promote skill development by catalyzing creation of large, quality, for-profit vocational institutions. NSDC provides funding to build scalable, for-profit vocational training initiatives. Its mandate is also to enable support systems such as quality assurance, information systems and train the trainer academies either directly or through partnerships. NSDC acts as a catalyst in skill development by providing funding to enterprises, companies and organizations that provide skill training. It will also develop appropriate models to enhance, support and coordinate private sector initiatives. The differentiated focus for the 21 sectors under NSDC's purview and its understanding of their viability will make every sector attractive to private investment.   Know More
MINISTRY OF SKILL DEVELOPMENT AND ENTREPRENEURSHIP  (GOVERNMENT OF INDIA)Headed by Shri Dharmendra Pradhan, the Ministry of Skill Development and Entrepreneurship (MSDE) was created for the first time in the country by the Prime Minister Shri. Narendra Modi on 27th May 2014 to prioritize vocational training of youth. The Ministry is responsible for co-ordination of all skill development efforts across the country, removal of disconnect between demand and supply of skilled manpower, building the vocational and technical training framework, skill up-gradation, building of new skills, and innovative thinking not only for existing jobs but also jobs that are to be created. The Ministry aims to Skill on a large Scale with Speed and high Standards in order to achieve its vision of a 'Skilled India'. It is aided in these initiatives by its functional arms – National Skill Development Agency (NSDA), National Skill Development Corporation (NSDC), National Skill Development Fund (NSDF) and 33 Sector Skill Councils (SSCs) as well as 187 training partners registered with NSDC. The Ministry also intends to work with the existing network of skill development centers, universities and other alliances in the field. Further, collaborations with relevant Central Ministries, State governments, international organizations, industry, and NGOs have been initiated for multi-level engagement and more impactful implementation of skill development efforts.For more details: official website of MSDE.
SKILL INDIAOn 15th July, which has been designated as 'The World Skills Day', the Prime Minister Shri. Narendra Modi launched the 'Pradhan Mantri Kaushal Vikas Yojana' (PMKVY), the flag-ship scheme for the Government's 'Skill India' campaign. Skill development has received the necessary attention it deserves following the formulation of the National Skill India Mission and the revision of the Skills Policy. The Skills Policy has been revised to address the gap that exists in the labour market between the huge demand for skilled labour and its scanty supply.
SECTOR SKILL COUNCILS SSC's are one of the pillars on which NSDC was built, SSC plays a vital role in bridging the gap between industry requirements and curriculum designed and taught under various skill development programs. It provides significant contribution to NSDC for the development of National Occupational Standards and Qualification Packs for different sectors and trades, also responsible for the quality and standardization of different programs running under NSDC and MSME. SSC's are national partnership organizations that brings together all the stakeholder's-industry, labour and the academia. SSC's operate as autonomous body however funding is initially done by the government, at present there are 40 SSC's working on different domains, trades and sectors.
SmartBrains funded training partner of National Skill Development Council (NSDC) from May 2016. SmartBrains completed PMKVY & currently running PMKVY 2 with NSDC.
SmartBrains includes various state and central governments, NSDC, SSCs i.e. Apparel made-ups & home furnishing sector skill council, Skill council of green jobs, Capital Goods Sector Skill Council, Retailers Association's Skill Council of India, Power Sector Skill Council, Life Science Sector Skill Council, Electronics Sector Skill Council of India, and several vocational training partners. SmartBeains work with several corporate in India to execute their CSR Agenda for skilling, staffing and community development with maximum impact and outreach.
SmartBrains running Deen Dayal Upadhyaya Grameen Kaushalya Yojana (DDUGKY) project currently in 4 states [Himachal Pradesh, Maharashtra, Utter Pradesh and Madhya Pradesh] and DDUGKY projects in other states are in under sanction process.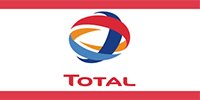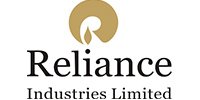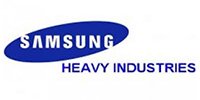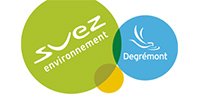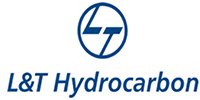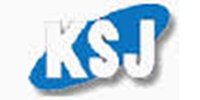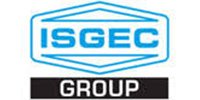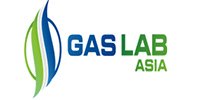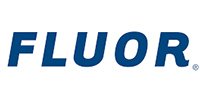 SmartBrains running various State Skill Development and Ministry projects in all over India.
| | | | |
| --- | --- | --- | --- |
| S. No. | Project Name | Ministry/Council | State |
| 1 | PMKVY | NSDC | Delhi , Gujarat, Maharashtra, Madhya Pradesh, Uttar Pradesh, and Telangana |
| 2 | PMKVY 2.0 | NSDC | Assam, Delhi, Gujarat, Maharashtra, Uttar Pradesh, Rajasthan, Telangana, Tripura, and West Bengal |
| 3 | DDU-GKY | MINISTRY OF RURAL DEVELOPMENT | Himachal Pradesh, Maharashtra, Madhya Pradesh, and Uttar Pradesh |
| 4 | NSKFDC, and NBCFDC | Ministry of Social Justice and Empowerment | Utter Pradesh |
| 5 | NEEPCO-CSR | NEEPCO | Tripura, and Arunachal Pradesh |
| 6 | DGR- Resettlement Training | Ministry of Defense | Gujarat, Maharashtra, Uttar Pradesh, and Telangana, |
| 7 | ESDM | Ministry of Electronics and Information Technology | Gujarat, Maharashtra, Uttar Pradesh, and Telangana, |
| 8 | Seekho aur Kamao | Ministry of Minority Affairs | Uttar Pradesh |
| 9 | APSSDC, and SDI | Andhra Pradesh State Skill Development Corporation | Andhra Pradesh |
| 10 | BSDM-KYP | Bihar Skill Development Mission | Bihar |
| 11 | HPKVN | Himachal Pradesh Kaushal Vikas Nigam | Himachal Pradesh |
| 12 | UPSDM | Uttar Pradesh Skill Development Mission | Uttar Pradesh |
SmartBrians have been completed many project with NSDC & State skill Development council.