Construction and Contractor Safety – Responsibility, Management, and Basic Safety Considerations (5 Days Workshop)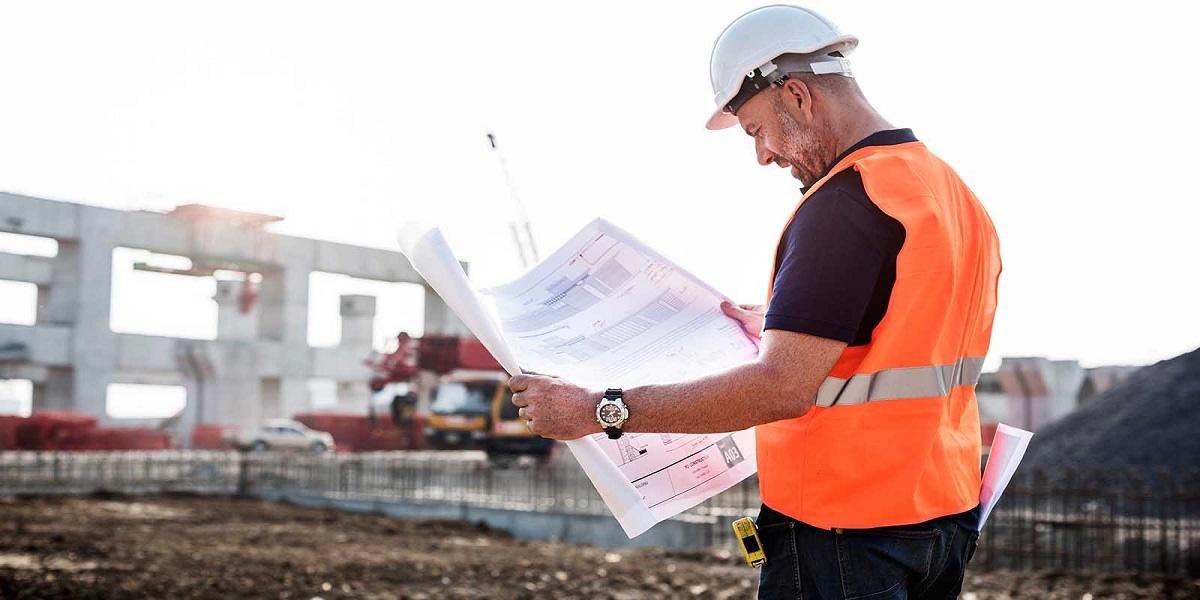 About the Program
The objective of this Workshop is to provide the candidates the Detail knowledge of Pneumatic Conveying Systems to facilitates faster learning curves while on the job.
Although not intended to replace further study, offer legal advise, or claim to comprehensively represent regulations, this course will provide a practical overview to the student and enable him or her to better understand primary safety elements and our collective responsibilities. 
Learning objective
Responsibility for construction safety
Understand the need for prior Emergency Procedures
Know what you should expect from a Contractor
Understand the basic elements of Construction Safety as it relates to the means of injury prevention
Review other Safety aspects, including area protection, signage, housekeeping, disposal via chutes, and considerations to prevent structural failure
Review effective safety enforcement strategies, including positive and negative reinforcement
Review techniques to maximize the ability to hire safe contractors
Complete a Self-directed exercise

Mode / Duration
Learning-Based Outcomes
Get hands-on experience in applying design tools & techniques to real engineering problems and understand Design, Engineering, Construction, O & M, etc. Thus, become a Technology Driven Engineering Professional.
Trainer
Delivered by Senior Industry Professionals having extensive experience in Design & Engineering in diverse domains & industries. These practitioners are also Empanelled as subject matter experts with SmartBrains Engineers & Technologist Pvt. Ltd.
Content
Get 24 x 7 access to SmartBrains LMS platform (Online/Offline) with Abundant Content on Process Engineering including Courseware (PPT / PDF), data, case studies, articles, books, videos, examples, presentations, resource library & related more.
Job Oriented Outcomes
Fill the Void of Talent Shortage in Design Engineering by becoming eligible for thousands of High Paying Jobs in India & Abroad with an upgraded profile through this skill & certification. Additionally, Get Promoted from your current position with the added skill set.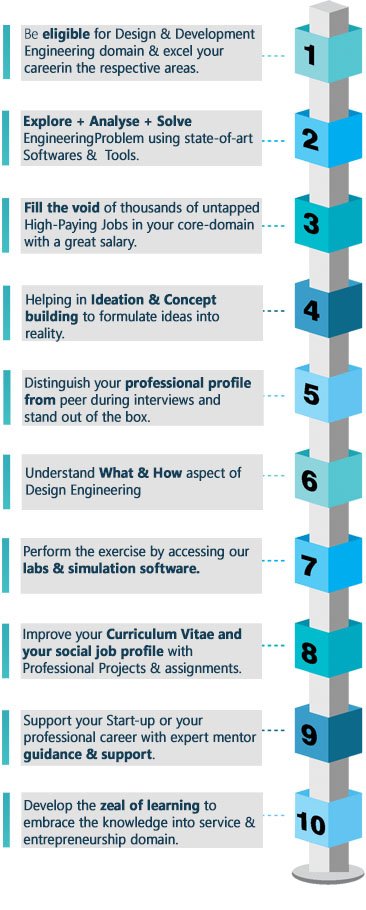 Who is responsible for Construction safety?

Ethics
Contractual
Legal
OSHA Capability Exposure for Contractor Safety

Emergency Procedures
What you should expect from a Contractor
Basic Construction Safety – Means of Injury Prevention

Protecting the Body: PPE (Personal Protective Equipment)
Head
Feet
Face and Eyes
Ears
Respiratory
Hands
Hair
Torso

Effective Enforcement
Hiring Safe Contractors

Experience
Contractor's Safety Program
EMR (Experience Modification Ratio
OSHA 200 Logs
OSHA Citations
Licensing Board

Self-Directed Exercise
SmartBrains is associated with The National Skill Development Corporation (NSDC) as the Training and Certification partner for various job oriented training programs across various sectors including Oil & Gas, Power, Renewable Energy, Hydrocarbon, IT & ITs, Electronics, Telecom, Agriculture, Life science, etc. offering assessment based Training & certifications for a gamut of job profile.
Who should join?
Working professionals in Domains: Site Engineering, Construction & Commissioning operation & Maintenance, Technicians in Process Engineering Health, Environment & Safety.
Students ( Engineering & Diploma ) who want to develop their career in Engineering.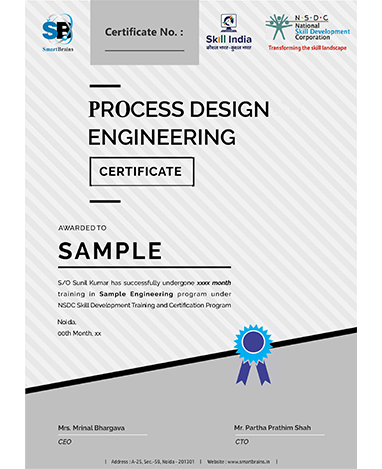 For Corporate queries
A-25, Sector-59, Noida (UP),India
Pin Code-201301
Connect with Program Advisor
training@smartbrains.com
+91 8955560560 | +91 9891108700
www.smartbrains.com
Nodal Centers
Noida, Dehradun
Guwahati, Pune
Course Features
Lectures

0

Training Mode

Online|Classroom

Duration

24 hours

Certification

Yes (NSDC)

Students

0

Assessment

Yes (Third Party)
Get In Touch With Us
[contact-form-7 404 "Not Found"]
Click for brochure :