Highway & Roads Design and Engineering (2 Days Workshop)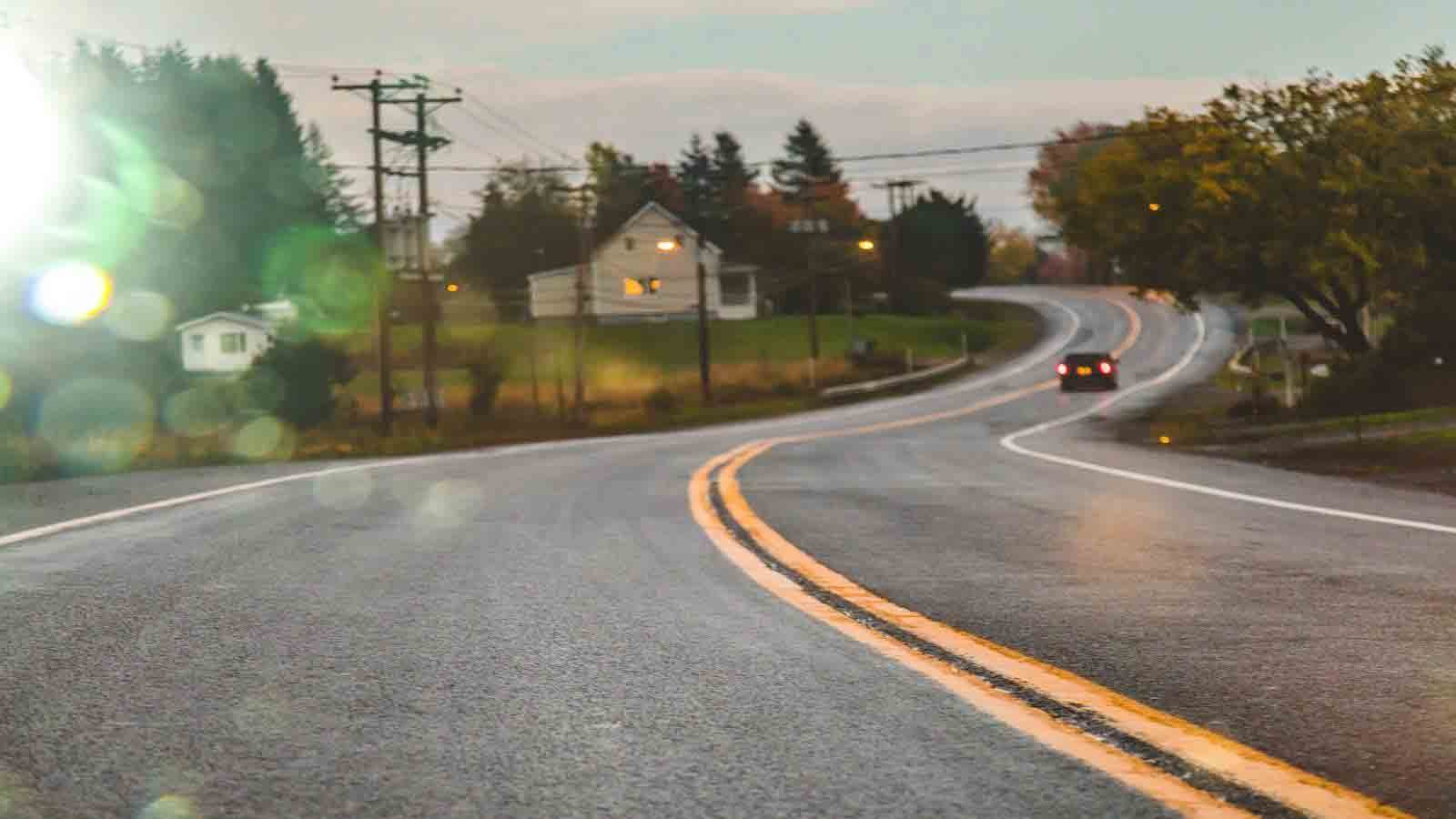 About the Program
The objective of this course is to provide the candidates the Detail knowledge and skills in Highway & Roads Design to facilitate faster learning curves while on the job.
This course presents information on the gravel roads maintenance and design for the benefit of engineers, contractors, planners, managers, and grader operators. The contents cover routine maintenance and rehabilitation, drainage, surface gravel, dust control/stabilization, and innovations.
Learning objective
Be familiar with the related terminology and acronyms
Understand the proper road cross section
Know the recommended crown
Be familiar with routine shaping principles
Understand the causes of corrugation
Know how to deal with corrugation
Understand the causes of high shoulders
Know how to deal with high shoulders
Be able to improve the roadway drainage
Understand what is good gravel
Know the process for obtaining good gravel
Understand the need for testing aggregates
Know how to calculate the volume of gravel
Be familiar with the types of stabilizers
Understand the benefits of stabilization
Understand the concept of gradation
Understand the material specification
Know how to communicate with the suppliers
Understand the function of culvert and bridge
Know how to calculate the required thickness of gravel
Learn the vital factors in the roadway design
Learn how to decide whether to pave a gravel road  and
Be aware of the innovative equipment and methods

Mode / Duration
Learning-Based Outcomes
Get hands-on experience in applying design tools & techniques to real engineering problems and understand Design, Engineering, Construction, O & M, etc. Thus, become a Technology Driven Engineering Professional.
Trainer
Delivered by Senior Industry Professionals having extensive experience in Design & Engineering in diverse domains & industries. These practitioners are also Empanelled as subject matter experts with SmartBrains Engineers & Technologist Pvt. Ltd.
Content
Get 24 x 7 access to SmartBrains LMS platform (Online/Offline) with Abundant Content on Process Engineering including Courseware (PPT / PDF), data, case studies, articles, books, videos, examples, presentations, resource library & related more.
Job Oriented Outcomes
Fill the Void of Talent Shortage in Design Engineering by becoming eligible for thousands of High Paying Jobs in India & Abroad with an upgraded profile through this skill & certification. Additionally, Get Promoted from your current position with the added skill set.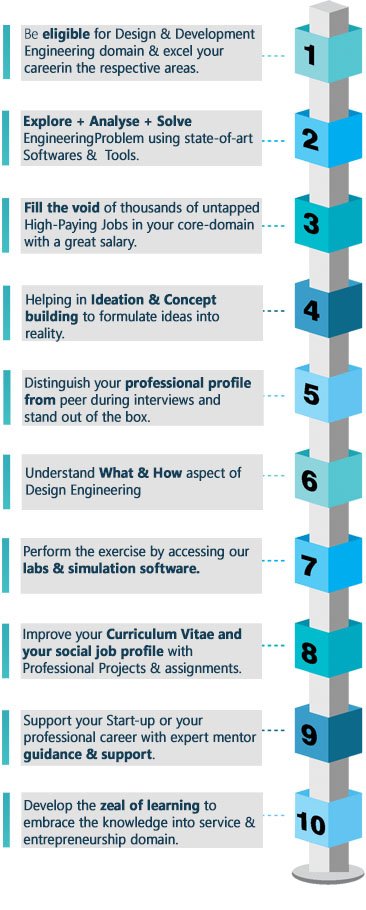 Routine Maintenance and Rehabilitation

Understanding Road Cross Section
Routine Shaping Principles
Operating Speed
Moldboard Angle
Moldboard Pitch
Motorgrader Stability
Articulation
Windrows
Crown
Road Shoulder
High Shoulders (Secondary Ditches)
Causes of High Shoulders
Recovering and Spreading on Roadway
Breaking up Sod and Vegetation in Recovered Material
Pulling and Covering
Benefit of Mowing

Drainage

Ditches
Culverts and Bridges
Underdrains

Surface Gravel

What is Good Gravel?
The difference in Surface Gravel and Other Uses
Good Gradation
Benefit of Crushing
Recycled Asphalt
The Benefit of Testing Aggregates
Reasons for Testing
Dust Control/Stabilization

Types of Stabilizers
Chlorides
Resins
Natural Clays
Asphalts
Soybean Oil
Other Commercial Binders
Benefits of Stabilization
Reduced Dusting
Reduced "Whip Off" of Aggregate
Reduced Blade Maintenance
Application Tips
Need for Good Surface Gravel
Road Preparation
Applying the Product
Optimum Moisture
Test Sections
Section V: Innovations
Changes in Gravel Maintenance
Changing Conditions—Equipment, Trucks, Cars
New Innovations
Innovative Equipment and Methods
Windrow Pulverizers
New Cutting Edges
Shouldering Disks
Grader-Mounted Dozer Blade
Grader-Mounted Roller
Rakes
SmartBrains is associated with The National Skill Development Corporation (NSDC) as the Training and Certification partner for various job oriented training programs across various sectors including Oil & Gas, Power, Renewable Energy, Hydrocarbon, IT & ITs, Electronics, Telecom, Agriculture, Life science etc. offering assessment based Training & certifications for a gamut of job profile.
Who should join?
Working professionals in Domains: Site Engineering, Construction & Commissioning operation & Maintenance, Technicians in Civil & Structural Engineering Field.
Students (Civil Engineering, Diploma in Civil Engineering) who want to develop their career in Design Engineering.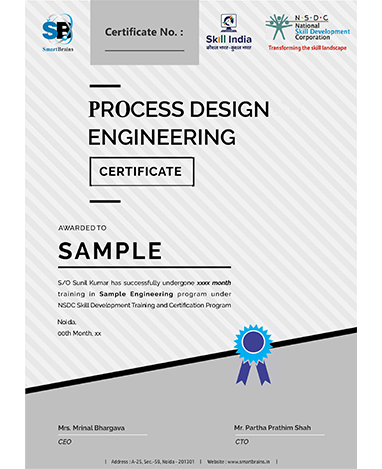 For Corporate queries
A-25, Sector-59, Noida (UP),India
Pin Code-201301
Connect with Program Advisor
training@smartbrains.com
+91 8955560560 | +91 9891108700
www.smartbrains.com
Nodal Centers
Noida, Dehradun
Guwahati, Pune
Course Features
Lectures

0

Training Mode

Online|Classroom

Duration

50 hours

Certification

Yes (NSDC)

Students

0

Assessment

Yes (Third Party)
Get In Touch With Us
[contact-form-7 404 "Not Found"]
Click for brochure :