MS SQL Server DBA Training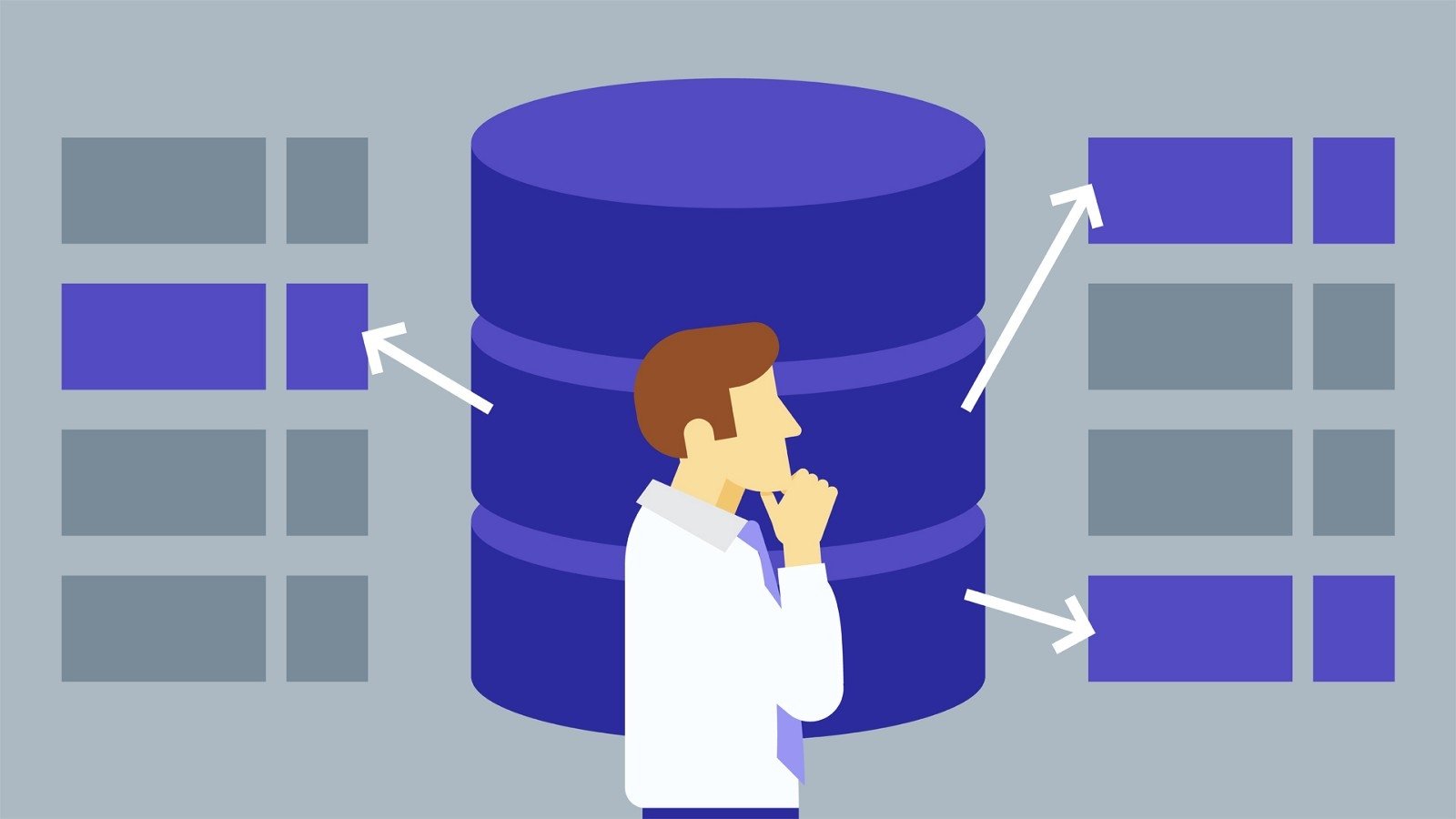 About the Program
This is a detailed MS SQL Server DBA training course from Intellipaat that will help you understand all about database administration and become a Database Administrator. You will get a clear understanding about installation, functioning and authentication types in SQL Servers. This course also covers managing, maintaining and securing of databases and automation of SQL Server. Further, you will also receive official course material issued by Microsoft for Administering Microsoft® SQL Server® 2014 Databases.
Learning objective
By the end of the course, you'll be able to:
Roles and responsibilities of SQL Server DBA
Various SQL Server tools available
Query Design and Query Performance Tuning
Disaster Recovery and High-availability solutions
DBA creation, modification and file addition
SQL Server security authentication measures
Importance of backups and restorations
Job monitoring and SQL Server Agent Clustering
Creation of users and logins

Mode / Duration
Learning-Based Outcomes
Get hands-on experience in applying design tools & techniques to real engineering problems and understand Design, Engineering, Construction, O & M, etc. Thus, become a Technology Driven Engineering Professional.
Trainer
Delivered by Senior Industry Professionals having extensive experience in Design & Engineering in diverse domains & industries. These practitioners are also Empanelled as subject matter experts with SmartBrains Engineers & Technologist Pvt. Ltd.
Content
Get 24 x 7 access to SmartBrains LMS platform (Online/Offline) with Abundant Content on Process Engineering including Courseware (PPT / PDF), data, case studies, articles, books, videos, examples, presentations, resource library & related more.
Job Oriented Outcomes
Fill the Void of Talent Shortage in Design Engineering by becoming eligible for thousands of High Paying Jobs in India & Abroad with an upgraded profile through this skill & certification. Additionally, Get Promoted from your current position with the added skill set.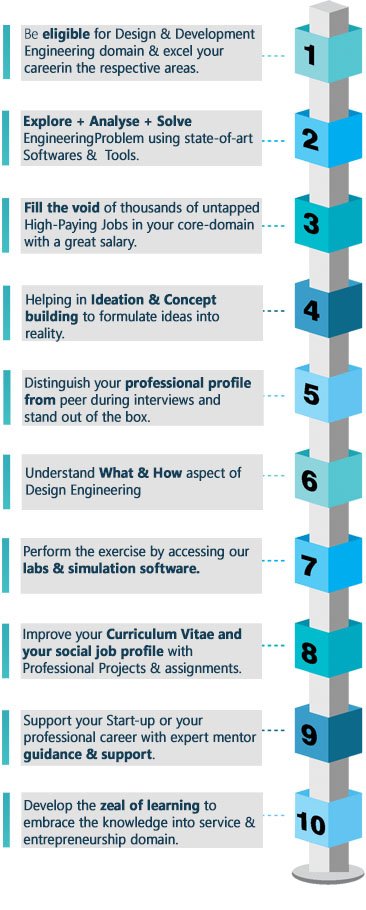 Starting with SQL Server

Responsibilities of Database Administrator, Types of DBAs, History of SQL Server, Editions of SQL Server, Tools of SQL Server, Differences between Standard and Enterprise editions, Instances types in SQL Server, Default Instance, Named Instance, SQL Server Services, Instance aware services, Instance unaware services

Installing SQL Server

Pre-requisites, Installation of Server, Post Installation configuration and verification
Hands-on Exercise – Install SQL Server on Linux, Install SQL Server on Windows, Configure the Server and verify that it is up and running

Functioning of Databases

Describe Database, Types of Database and Brief explanation, System Databases, User Database, Sql Server Database Architecture, Pages, Extents, File groups, Transaction Architecture, Creating Database, Modifying Database, Adding Files, Moving and renaming of Database files, Database modes, Real time Scenario
Hands-on Exercise – Create a database schema in SQL Server, Create a table to store details of a student personal information, Add dummy data to the table, Move a database file to another location, Rename database file

Importing and Exporting Data

What is Import and Export of table data, Copy or Move a database, Tools, and Techniques for data transfer
Hands-on Exercise – Import a table from a saved database file in the workspace, Export data from workspace to save in a database file

Security

Authentication Types in SQL Server, Types of Login, Windows Login, SQL Login, Creating Users and Logins, Server roles, Password policy, Understanding Database and Server Roles, Permissions, Working on access level issues, Orphan users Finding and Fixing
Hands-on Exercise – Use SQL Server Management Studio, Create a login, Create database users, Assign different roles (owner, reader, accessadmin, securityadmin, denydatawriter, denydatareader), Provide permission level and access level, Create an orphan user, Find the orphan user

Database Backups

Database Backups, Why we need backups, Types of Backup, Full Backup, Differential Backup, Transaction Log Backup, Copy-only, Mirrored, Split and Tail log Backups, Differences between backups, Backup Strategy, Understanding how the data moving from Log to Data File,CHECKPOINT, Monitoring the space usage of Log File and fixing, Checking the backup files VALID or CORRUPTED, Backup storage tables
Hands-on Exercise – Perform database backup, Check transaction log backup, Monitor space usage of Log files, Use backup storage table

Recovery and Restoration of Database

Types of Recovery Models, Full, Bulk Logged, Simple, Differences between Recovery Models, Setting Recovery Models according to the Scenarios with examples, Performing Restorations, Types of Restoration, Attach and Detach, Shrinking files, Point-in-Time Recovery
Hands-on Exercise – Set a recovery model, Perform point-in-time recovery, Perform restoration from the last saved state

Monitoring SQL Server 2014

What is monitoring sql server, Dynamic Management Views (DMV), Dynamic Management Functions (DMF), Performance Monitor, Activity Monitor, Configure database mails, alerts and notification
Hands-on Exercise – Create a DMV, Write Functions to monitor sql server activity dynamically, Configure mails, alerts and notification, Generate alerts and notification, Send email

Tracing SQL Server Activity

SQL Server Profiler, SQL Trace stored procedures, Using Traces, Optimize SQL Server workloads
Hands-on Exercise – Use SQL server profiler, Create trace stored procedures and run them Optimize workloads of server

Auditing Data Access and Encrypting Data

SQL server audit feature, Implement audit, Audit data access, Implement encryption
Hands-on Exercise – Implement audit, Audit data access, Implement encryption

Database Maintenance

Common database maintenance tasks, Ensuring database integrity, Maintaining Indexes, Automating common tasks
Hands-on Exercise – Create index on table column, Update index after inserting new records

Automating SQL Server 2014 Management

Implementing and Managing SQL Server Agent Jobs, Managing job on multiple servers
Hands-on Exercise – Implement Server Agent Jobs Manage Jobs on same server

MS SQL Server DBA Project

Project : SQL Server Audit
Industry : General
Topics : This project is involved with implementing an SQL Server audit that includes creating of the TestDB database, triggering audit events from tables, altering audit, checking, filtering, etc. You will learn to audit an SQL Server instance by tracking and logging the events on the system. You will work with SQL Server Management; learn about database level and Server level auditing.
SmartBrains is associated with The National Skill Development Corporation (NSDC) as the Training and Certification partner for various job oriented training programs across various sectors including Oil & Gas, Power, Renewable Energy, Hydrocarbon, IT & ITs, Electronics, Telecom, Agriculture, Life science etc. offering assessment based Training & certifications for a gamut of job profile.
Who should join?
Working professionals in Domains: Software Development, Database, Admin, Web developers, Software Tester & Analyst.
Students (Computer Science Engineering & Diploma in Computer Science Engineering) who want to develop their career in Software development, database, Web Developer, Software Tester & Analyst.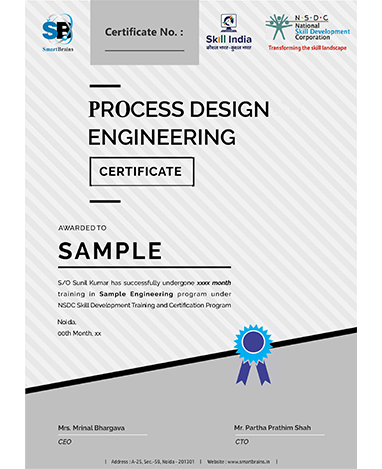 For Corporate queries
A-25, Sector-59, Noida (UP),India
Pin Code-201301
Connect with Program Advisor
training@smartbrains.com
+91 8955560560 | +91 9891108700
www.smartbrains.com
Nodal Centers
Noida, Dehradun
Guwahati, Pune
Course Features
Lectures

0

Training Mode

Online|Classroom

Duration

50 hours

Certification

Yes (NSDC)

Students

0

Assessment

Yes (Third Party)
Get In Touch With Us
[contact-form-7 404 "Not Found"]
Click for brochure :