PG Diploma in Industrial Automation System Design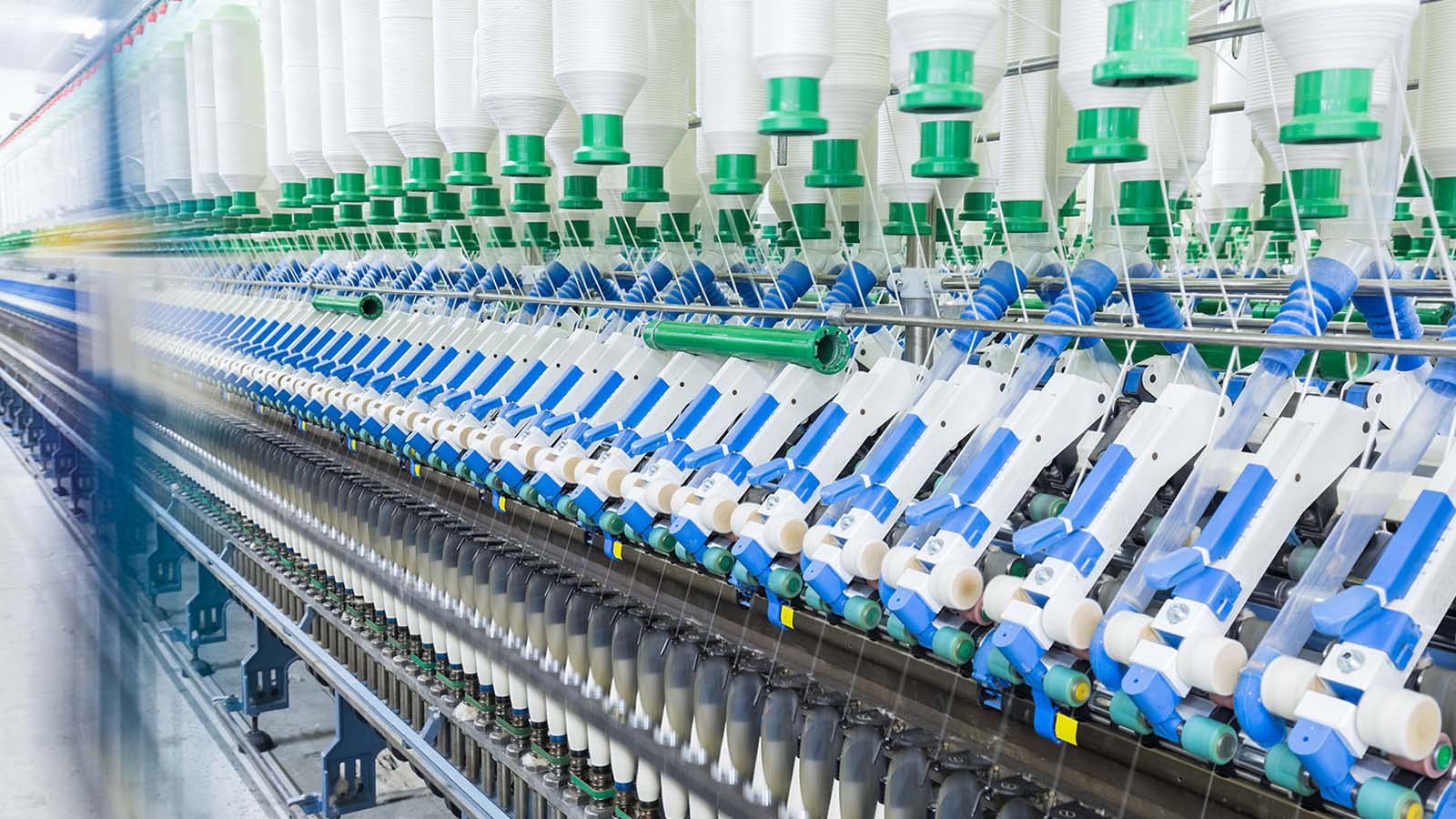 About the Program
The objective of this PG Diploma course is to provide the candidates the Detail knowledge and skills in Industrial Automation (PLC, SCADA, HMI & Networking) discipline to facilitate faster learning curves while on the job.
Industrial Automation is an ever-growing sector which has huge scope in the future. Candidates with thorough knowledge of operating software and industry-relevant skills are picked up quickly by many companies. Candidates who have done industrial automation course of any kind have an added advantage over others like the gap between engineering students Knowledge and industrial need.
This course is designed and developed by industrial professionals having decades of experience. This course is a practical 'Hands-On' course on State-of-the-art PLC's, SCADA equipment. The course also includes Personality Development, Resume Develop, & Mock Interview Sessions. This course helps fill the huge engineering skill gap across the manufacturing sector.
Learning objective
Review the Basics of Electrical & Electronics
Wiring Drawings of Control Panels
Electrical Safety
PLC (Programmable Logic Controllers)
SCADA (Supervisory Control & Data Acquisition)
Fundamentals of Motors, Generators & Starters
Basics of AC Drives & Soft starters
Panel Designing & AutoCAD
Process Instrumentation
HMI (Human Machine Interface)
Industrial Networking/Wireless Technology
Basics of DCS (Distributed Control Systems)
Exposure to Industrial Environment
Hands-on Practical Exposure on the real-time system.
Acquaintance with the latest technological trends
Training methodology includes a judicious mix of theory, practical and demonstrations.
To give an adequate amount of knowledge and confidence to the participants,
The Basic Concept of PLC & Its Block Diagram
Interfacing of the actuators and sensors with the PLC.

Mode / Duration
Weekend- 6 Months
Online- 6 Months
Learning-Based Outcomes
Get hands-on experience in applying design tools & techniques to real engineering problems and understand Design, Engineering, Construction, O & M, etc. Thus, become a Technology Driven Engineering Professional.
Trainer
Delivered by Senior Industry Professionals having extensive experience in Design & Engineering in diverse domains & industries. These practitioners are also Empanelled as subject matter experts with SmartBrains Engineers & Technologist Pvt. Ltd.
Content
Get 24 x 7 access to SmartBrains LMS platform (Online/Offline) with Abundant Content on Process Engineering including Courseware (PPT / PDF), data, case studies, articles, books, videos, examples, presentations, resource library & related more.
Job Oriented Outcomes
Fill the Void of Talent Shortage in Design Engineering by becoming eligible for thousands of High Paying Jobs in India & Abroad with an upgraded profile through this skill & certification. Additionally, Get Promoted from your current position with the added skill set.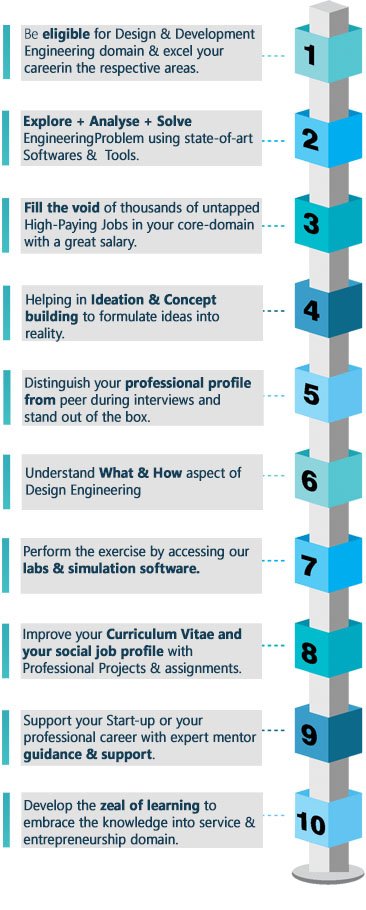 Measurements with Industrial Field Instruments

Pressure Measurement Instruments
Temperature Measurement Instruments
Level Measurement Instruments
Flow Measurement Instruments
Use of Instrument Diagrams and Documentation
Introduction to Asset Management Suite (A.M.S.)
375 and 475 Field Communicators and standard calibration equipment
Analog signal input, data display and capture, sampling rate, report generation
Image acquisition and analysis, pressure transducers, instrument calibration

PLC & PID Controllers

Introduction to PLC
Fundamentals OF PLC hardware
Introduction to PID Control
Proportional Control
Integral Control
Derivative Control
Implementation of PID Control
Choosing the Structure of a PID Controller

Industrial Drives & Robotics

C Motors, Operations & Limitations
DC Motors, Operations
Motors Starters: DOL, Star-Delta
Drives AC, DC
Hardwired Control
Communication Control
Criteria for Drives Selection
Parameter Programming
Soft Starters and their Advantages Over
Conventional Starters
Overview of different types of robots and their application
A description of the components of a robot – sensors, actuators, 'brain' and power supply
An understanding of different sensors, their operation and application
Human-Computer Interaction: feedback, including haptics
Robot learning by trial and error
Multiple robots and artificial life, relating to biological processes

SCADA/HMI System Development

SCADA Basics
SCADA System Hardware
SCADA Systems Software
SCADA Network Security
Wide Area Network (WAN) technologies for SCADA
Human Machine Interfaces (HMIs)
HMI configuration
Design and layout
Alarming and reporting philosophies
Alarm system design
Troubleshooting and maintenance SCADA & HMI

Distributed Control System:-Introduction to DCS

Review of sensors, instrumentation, and process control systems
Control Algorithms

Proportional (P)
Proportional and Integral (PI)
Proportional, Integral, and Derivative (PID)

Distributed Control Systems: Introduction
Overview, Features, Advantages, Were used
Functions, Architecture, I/O, components,
Hardware, software, system interfacing
supervisory control and direct digital control
Supervisory Control and Data Acquisition (SCADA) – brief overview

DCS Configuration and Networking

Distributed Control Systems: Structure and Configuration
DCS block diagrams, components, architecture, redundancy concepts
DCS hardware configuration
DCS Hardware & Software Internals

Process variables, software variables, tags
Human Machine Interface (HMI)
Alarms, Trends
Databases

Basic DCS Controller Configuration
Sequential Controllers for Batch Processing
Controllers for Continuous Processes: Function Blocks
Hierarchical Structure of control systems: ISA-95
Data Communications and Networking
Signal Transmission
Physical Network Structures
Logical Network Structures
Communication Standards
Fieldbus Operation: Foundation Fieldbus, Profibus
Wide Area Network (WAN) communications: Modbus
Control in the Field (CIF)
SmartBrains is associated with The National Skill Development Corporation (NSDC) as the Training and Certification partner for various job oriented training programs across various sectors including Oil & Gas, Power, Renewable Energy, Hydrocarbon, IT & ITs, Electronics, Telecom, Agriculture, Life science etc. offering assessment based Training & certifications for a gamut of job profile.
Who should join?
Working professionals in Domains: Site Engineering, .Construction & Commissioning operation & .Maintenance, Technicians in Automation Engineering Field.
Students (Electrical, Electronics & Instrumentation Engineering, Diploma in Electrical, Electronics & Instrumentation Engineering) who want to develop their career in Automation Design Engineering.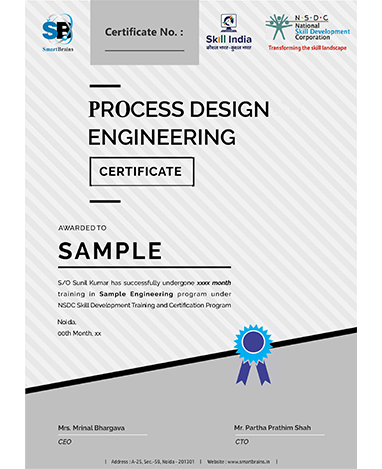 For Corporate queries
A-25, Sector-59, Noida (UP),India
Pin Code-201301
Connect with Program Advisor
training@smartbrains.com
+91 8955560560 | +91 9891108700
www.smartbrains.com
Nodal Centers
Noida, Dehradun
Guwahati, Pune
Course Features
Lectures

0

Training Mode

Online|Classroom

Duration

6 Months

Certification

Yes (NSDC)

Students

0

Assessment

Yes (Third Party)
Get In Touch With Us
[contact-form-7 404 "Not Found"]
Click for brochure :