Project Management for Managers/Executives (2 Days Workshop)
About the Program
The objective of this Workshop is to provide the candidates the Detail knowledge of Project Management for Managers/Executives to facilitates faster learning curves while on the job.
To survive in the twenty-first century, organizations had to become lean, flexible, innovative, and customer driven. Most had to re-engineer their business processes. They had to abandon antiquated ideas about how organizations should be structured and managed. They had to rethink not just how to do things faster, better, and more economical, but whether to do them at all!
Learning objective
Manage the selection and initiation of individual projects and of portfolios of projects in the enterprise.
Conduct project planning activities that accurately forecast project costs, timelines, and quality. Implement processes for successful resource, communication, and risk and change management.
Demonstrate effective project execution and control techniques that result in successful projects.
Conduct project closure activities and obtain formal project acceptance.
Demonstrate strong working knowledge of ethics and professional responsibility.
Demonstrate effective organizational leadership and change skills for managing projects, project teams, and stakeholders

Mode / Duration
Learning-Based Outcomes
Get hands-on experience in applying design tools & techniques to real engineering problems and understand Design, Engineering, Construction, O & M, etc. Thus, become a Technology Driven Engineering Professional.
Trainer
Delivered by Senior Industry Professionals having extensive experience in Design & Engineering in diverse domains & industries. These practitioners are also Empanelled as subject matter experts with SmartBrains Engineers & Technologist Pvt. Ltd.
Content
Get 24 x 7 access to SmartBrains LMS platform (Online/Offline) with Abundant Content on Process Engineering including Courseware (PPT / PDF), data, case studies, articles, books, videos, examples, presentations, resource library & related more.
Job Oriented Outcomes
Fill the Void of Talent Shortage in Design Engineering by becoming eligible for thousands of High Paying Jobs in India & Abroad with an upgraded profile through this skill & certification. Additionally, Get Promoted from your current position with the added skill set.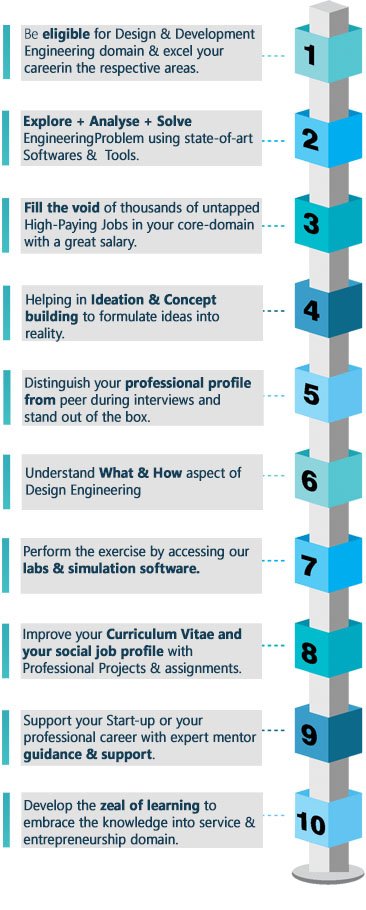 Overview
A Major Paradigm Shift
People are Resistant to Change – Farmer Story b
Project Management System Elements
Change exercise: to effect change, what must we do?
A Set of Requirements for Change
This is what project management is all about! It is not rocket science! How did the above list compare to yours?
Planning: Pipe Manufacturing Story (Based on a true story)
Need for a Common Language
Words have Different Meanings
Word Meanings, Cultural Differences, and Team Dynamics
What Must We Do? The Challenge for Management
Why Didn't They Work?
PERCEPTIONS: One Person's Realities (Based on a true story)
Key Project Management Concepts
Key Project Management Concepts
PROJECT MANAGEMENT: A Process to Meet Needs
Project Management Benefits
Understanding the Customer: Identify the Problem (Based on a true story)
Fundamental Premises
IMPLEMENTATION OBSTACLES EXERCISE
Ross Perot Story – Resistance to Change
Excuses for Performance Failures
Excuses for Performance Failures
It Is Not Me, It Is Them: Hair Cut Story – Doomsdayer
SmartBrains is associated with The National Skill Development Corporation (NSDC) as the Training and Certification partner for various job oriented training programs across various sectors including Oil & Gas, Power, Renewable Energy, Hydrocarbon, IT & ITs, Electronics, Telecom, Agriculture, Life science, etc. offering assessment based Training & certifications for a gamut of job profile.
Who should join?
Working professionals in Domains: Engineering, Project Management, & Executives.
Students ( Engineering, MBA, MCA & Diploma ) who want to develop their career.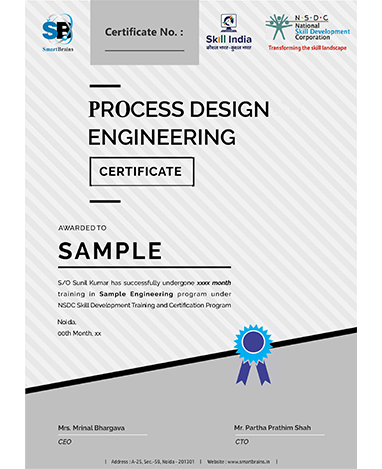 For Corporate queries
A-25, Sector-59, Noida (UP),India
Pin Code-201301
Connect with Program Advisor
training@smartbrains.com
+91 8955560560 | +91 9891108700
www.smartbrains.com
Nodal Centers
Noida, Dehradun
Guwahati, Pune
Course Features
Lectures

0

Training Mode

Online|Classroom

Duration

12 hours

Certification

Yes (NSDC)

Students

0

Assessment

Yes (Third Party)
Get In Touch With Us
[contact-form-7 404 "Not Found"]
Click for brochure :