WordPress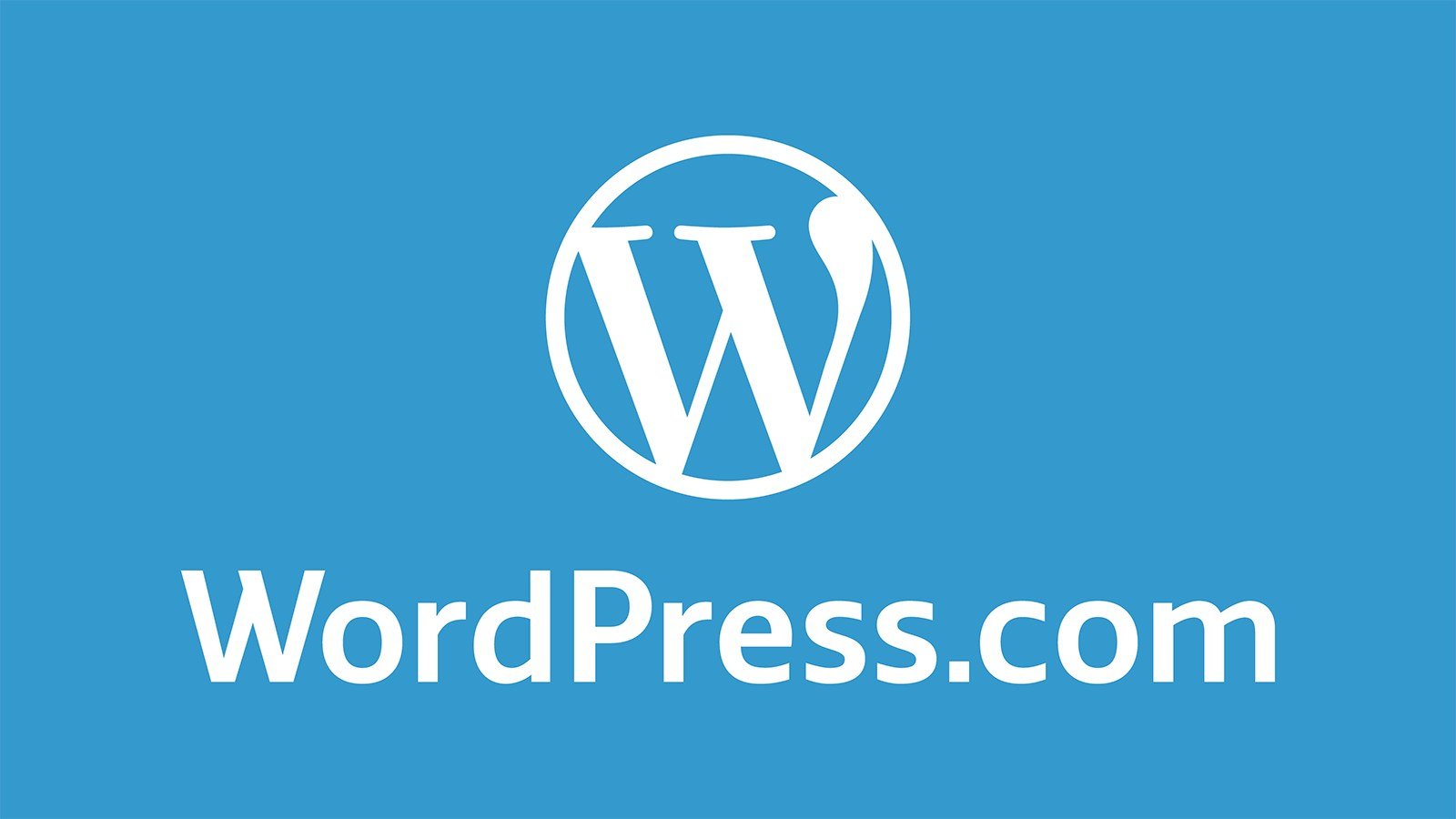 About the Program
This WordPress training course helps you with one of the biggest website creation tools available in the market today. You will gain full expertise in the installation, configuration, and setup of WordPress. This course also includes the creation of content, managing and working with WordPress Plugins.
Learning objective
By the end of the course, you'll be able to:
Introduction to WordPress and its features
Importance of this tool and its advanced features
Creating, managing and maintaining the website
Including multimedia like audio, video, and images into the website
Customization of the page and moderating comments
Various widgets available
Sharing your content on various platforms
Deploying security measures in WordPress

Mode / Duration
Learning-Based Outcomes
Get hands-on experience in applying design tools & techniques to real engineering problems and understand Design, Engineering, Construction, O & M, etc. Thus, become a Technology Driven Engineering Professional.
Trainer
Delivered by Senior Industry Professionals having extensive experience in Design & Engineering in diverse domains & industries. These practitioners are also Empanelled as subject matter experts with SmartBrains Engineers & Technologist Pvt. Ltd.
Content
Get 24 x 7 access to SmartBrains LMS platform (Online/Offline) with Abundant Content on Process Engineering including Courseware (PPT / PDF), data, case studies, articles, books, videos, examples, presentations, resource library & related more.
Job Oriented Outcomes
Fill the Void of Talent Shortage in Design Engineering by becoming eligible for thousands of High Paying Jobs in India & Abroad with an upgraded profile through this skill & certification. Additionally, Get Promoted from your current position with the added skill set.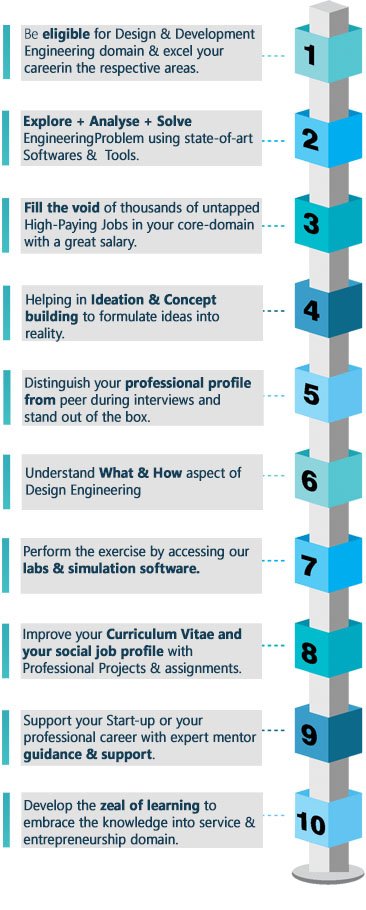 Introduction to WordPress

What is WordPress?, Implementation and Uses, Website building with WordPress, Types of websites typically built with WordPress, blogs, Corporate Sites, Forums, E-commerce, etc, WordPress Site Structure, Different Layout and Themes for website
Hands-on Exercise – Create an account on WordPress.com

Website Foundation

Pick a Web Host, Necessities for running WordPress?, Additional features from Hosting Platforms, One Click Installations and their uses, Manual Installations and their uses in WordPress, Navigation in WordPress, Introduction to Dashboard, Settings, and Customizer, Foundation Setup, Installation, Configuration, Basic setup, and complete DIY session
Hands-on Exercise – Use a web host or use the URL provided by wordpress.com, Navigate the UI of WordPress, Use dashboard to configure settings, customize a page, install add ons

Creating Content

Organizing Posts, Managing drafts, scheduled posts, featured posts, etc., Creating a Post, Options within the post creation page, using tiny mce wisely, Inserting and Formatting Text, Copy as plain text, Writing HTML in the post editor, using markdown, more about tiny mce, Inserting Images, Audio and Video, Resizing and editing images using featured images, audio/ video, embedding Youtube videos, etc., Managing Content-Using WordPress as a CMS, Creating Content
Hands-on Exercise – Organize posts, create a draft, create a feature post, insert and format text, modify HTML in the post editor, use markdown, insert image and embed video files of youtube, create new content on pages

Additional Content Types

Listing Links using Link Manager, Adding Pages, Custom pages like blog archive, category archive, using page templates, etc, Moderating Comments, Spam filter and Approve/Disapprove Comments, Managing huge amount of Comments, Additional Content Types
Hands-on Exercise – List Links using Link Manager, Add Pages, Customize pages like blog archive, Use page templates, Moderate Comments on a blog, Set spam filter and Approve/Disapprove Comments, Manage the huge amount of Comments
Controlling Your Blog

Users, User creation, Management, User rights, User roles, etc, Tools, Controlling Your Blog, Setting management
Hands-on Exercise – Create a user on your website, create roles and user rights, control accessibility, control various settings for a blog

Customizing Appearance

Customizing Appearance, What is a Theme?, More details about WordPress Themes, Finding & Installing Themes, Installing themes from WordPress.org,, Other reliable resources to get Open Sources Themes, Installing external themes, Theme Settings, Setting up a theme, Importing dummy content, etc, Widgets, Wise Widgets, Menus, Managing Menu/s in WordPress, Customizing Appearance
Hands-on Exercise – Customize the appearance, select and use a WordPress theme, Find & Install a theme from WordPress.org, Install third party themes, configure theme Settings, Import dummy content, use widgets, manage menus on the website

Working with Plugins

What is a Plugin?, Extending the functionality of your WordPress setup, Finding, Installing and Managing Plugins, Recent Tweets, Using Twitter Plugin, Adding a Contact Form, Contact Form Management, Adding a Photo Gallery, Working with Plugins
Hands-on Exercise – Find, Install and Manage a free plugin, use the Twitter plugin, add a contact form, edit and save an existing the contact form, add a photo gallery

Maintaining Your Website 

Comment Spam, Comment Management, Backups, Backups and Restore, Security and Updates Activity maintain your website, Manually updating WordPress, Reference to an older version (If required)
Hands-on Exercise – Manage spam comments using filters, perform backup and restore, Update to new versions of plugins and WordPress releases, create a reference to an older version

WordPress Project

Project – Tags &  Categories
Problem Statement – It describes how to create tag sand categories in WordPress. It also includes:
Add categories within Post, Add tags within Post
SmartBrains is associated with The National Skill Development Corporation (NSDC) as the Training and Certification partner for various job oriented training programs across various sectors including Oil & Gas, Power, Renewable Energy, Hydrocarbon, IT & ITs, Electronics, Telecom, Agriculture, Life science etc. offering assessment based Training & certifications for a gamut of job profile.
Who should join?
Working professionals in Domains: Software Development, Database, Admin, Web developers, Software Tester & Analyst.
Students (Computer Science Engineering & Diploma in Computer Science Engineering) who want to develop their career in Software development, database, Web Developer, Software Tester & Analyst.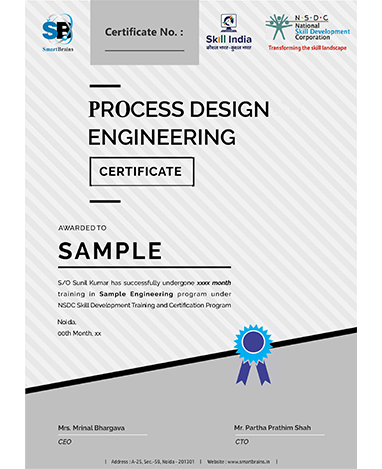 For Corporate queries
A-25, Sector-59, Noida (UP),India
Pin Code-201301
Connect with Program Advisor
training@smartbrains.com
+91 8955560560 | +91 9891108700
www.smartbrains.com
Nodal Centers
Noida, Dehradun
Guwahati, Pune
Course Features
Lectures

0

Training Mode

Online|Classroom

Duration

50 hours

Certification

Yes (NSDC)

Students

0

Assessment

Yes (Third Party)
Get In Touch With Us
[contact-form-7 404 "Not Found"]
Click for brochure :