Industrial Training Program

- Six Month
The industrial training courses designed by SmartBrains emphasize to deliver in-depth understanding from basic to advance level and designed for both students and working professionals. Our industrial training programs will enable students to enter employment in the Core Engineering and IT industry as a skilled and certified professional. We put special emphasis on the practical sessions and provide rigorous training. Live project based industrial training that helps to gain real-world experience and build become aware of the up to date industry trends and patterns.
Today Job Oriented 6 Months Industrial Training with live projects is essential for every student to get hands-on experience to increase visibility among the employers. In this industrial training, we help the candidates students from B.Tech [ Electrical | Mechanical | Chemical | Instrumentation | Electronics | Computer Science | Mechatronics ], BCA, MCA, BBA, MBA course and many more courses to aim high reach their full potential. Real-Time projects based training is at the heart of SmartBrains approach to teaching and build a professionally skilled workforce. At SmartBrains, once the student opts for six months of industrial training, they get to experience the real working environment of the IT and Core Engineering industry. We ensure that students gain adequate hands-on learning which helps them adapt to the rigors of the working world. We have an award-winning infrastructure with High tech classes for students to practice skills learned in the classroom sessions. Our professional trainers assist every student to solve queries and enable students to perform the best of their ability.
Learning Curve of SmartBrains 6 Month Industrial Training
1 to 3 Months - Ideation | Logic Building | Conceptualization | Practicals
4 to 6 Months - Projects | On-Job Training | Internships/Interviews | Certification
Program Highlights :
3 Months Class Room Training
3 Months On Job Training
Upcoming Batch :- 21st Dec 2019 | 28th Dec 2019
Duration :- Six Months
Location :- Noida
Features Of Industrial Training

Program
Process and Expertise
Our approach gives you complete control over the process of evaluating trainers and setting up your training program.
We are the industry leader in Oil,Gas & Engery Sector, EPC Training, information technology and management training. We have been rated as the best training provider from the past 20+ years.
For every specialized domain, we have a team of experts from the industry that have handled more than 200+ Live projects & certified from their respective accreditation bodies.
We have trained professionals in more than 10+ countries & specialized in both online and offline training. We have customized course content as per the need of specific job requirement.
Once you finish a course, you will be able to use your new skills in your current role or use them to land a new job.Having a rich industry connect leads us to generate employability & will even help with that!
A right mix of Theory & Practical Training for real-world industry problem, Hands-on Experience on Pre-configured SmartBrains Virtual Labs to Get started immediately.
Designed for all your training needs
An investment in knowledge pays the best interest.
We are the industry leader in Oil,Gas & Engery Sector, EPC Training, information technology and management training. We have been rated as the best training provider from the past 20+ years.
Our state of art Online platform provides a dedicated interactive session with remotely accessible labs, study materials & tools. You save time, money and travel hassles with our live classroom training.
To provide real-world environment & in-sight of the relevant domain SmartBrains do provide on-site training based on the need of our trainee & industry relevance to have practical exposure.
Core Engineering
PLC/SCADA/HMI
Internet of Things – IoT
AutoCAD – 2D & 3D
Solar Power Plant Design
Health Saftey & Environment – HSE
Piping Design Engineering
Electrical Design Engineering
Process Design Engineering
Civil Structural Design
HVAC Design & Engineering
Instrumentation Design Engineering
I.T Domain
Python Programing
Software Development using JAVA
Mobile App. Development – Android
Software Testing
Data Analysis using Big Data & Hadoop
Machine Learning using Python
Website Designing & Development
Full-stack Digital Marketing
AR/VR/XR Technology
PHP With MySql
Cloud Computing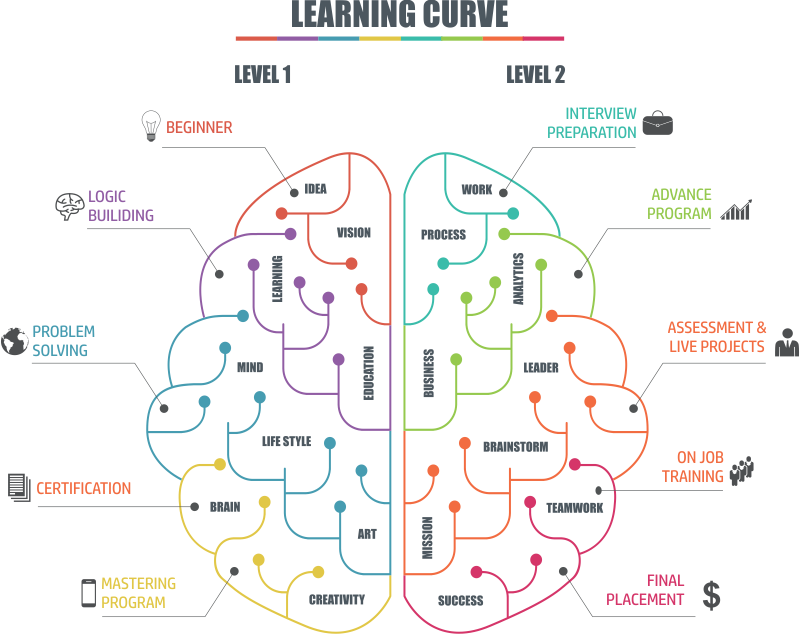 KEY HIGHLIGHTS
KEY HIGHLIGHTS
LEARNING BASED OUTCOMES
Get hands-on experience in applying design tools & techniques to real engineering problems and understand Design, Engineering, Construction, O & M etc. Thus, become a Technology Driven Engineering Professional.
TRAINER
Delivered by Senior Industry Professionals having extensive experience of Design & Engineering in diverse domains & industries. These practitioners are also Empanelled as subject matter experts with SmartBrains Engineers & Technologist Pvt. Ltd.
Content
Get 24 x 7 access to SmartBrains LMS platform (Online/Offline) with Abundant Content on Engineering including Courseware (PPT / PDF), data, case studies, articles, books, videos, examples, presentations, resource library & related more.
For Corporate queries
A-25, Sector-59, Noida (UP),India
Pin Code-201301
Connect with Program Advisor
training@smartbrains.com
+91 9860626494 | +91 9891108700
Nodal Centers
Noida, Hyderabad, Dehradun
Guwahati, Vadodara, Pune