Heat Exchanger (5 Days Workshop)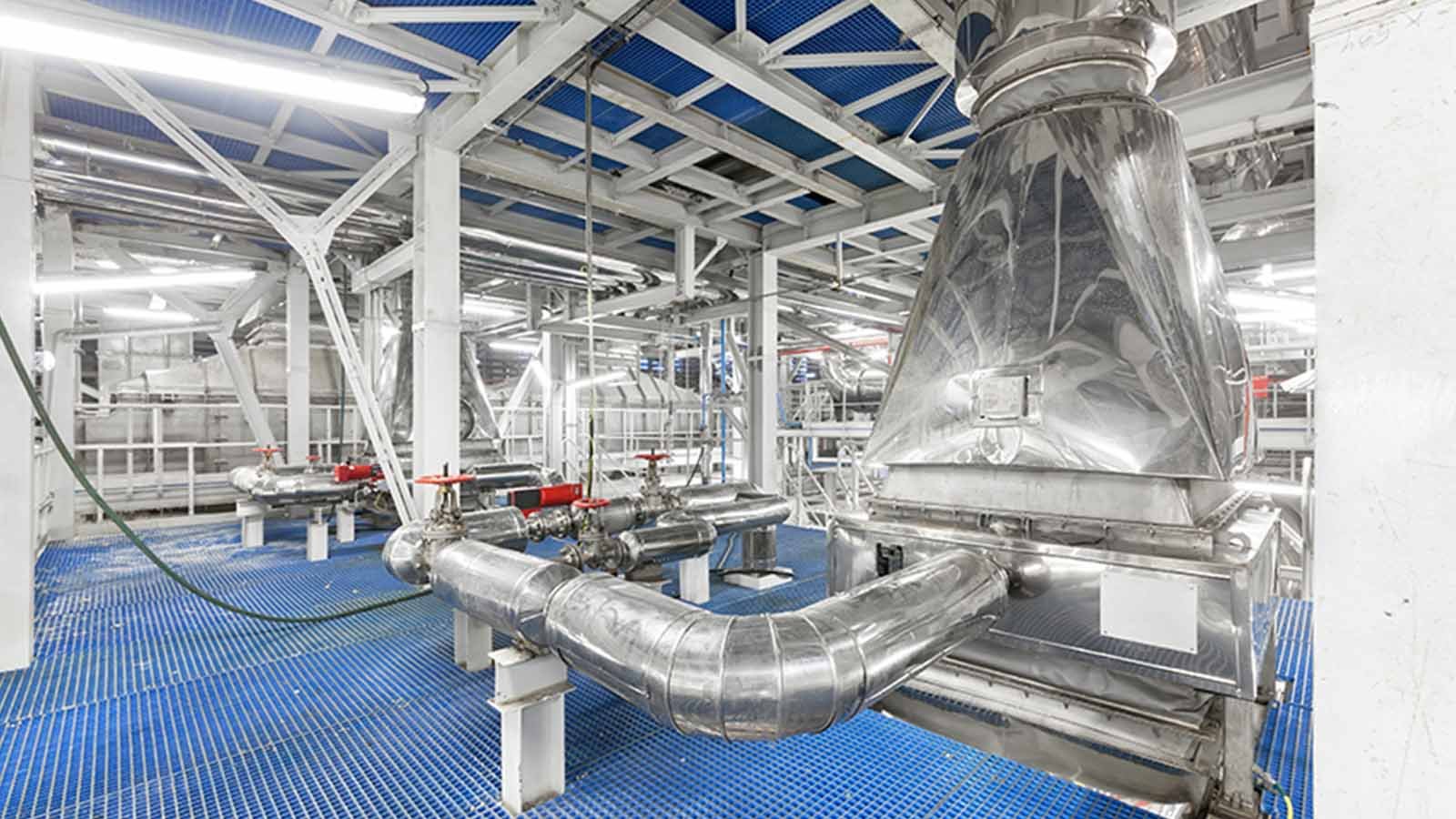 About the Program
The objective of this course is to provide the candidates the Detail knowledge and skills in Heat Exchanger to facilitate faster learning curves while on the job.
In almost any nuclear, chemical, or mechanical system, heat must be transferred from one fluid to another. Heat exchangers are used to transferring heat from one fluid to another. A basic understanding of the mechanical components of a heat exchanger is essential to understanding how they function and operate.
Almost all industrial processes require some form of heat exchange. Oil refineries, power stations, chemical plants and HVAC installations, all must exchange heat. But how you do this in a controlled and efficient manner? What equipment is involved and how does this equipment work? This course will answer all of these questions and many more!
Learning objective
By the end of this course, you will be able to identify the common types of heat exchanger (plate, shell, and tube).
You will be aware of the various designs (parallel, cross and counterflow).
You will know the advantages and disadvantages of each heat exchanger type.
You will know the components of each type of heat exchanger.
You will understand the reasoning for the type and design of heat exchanger employed for certain applications.
You will understand how heat exchanger fouling can occur and what causes it.
Identify different types of a heat exchanger.
Know the advantages and disadvantages associated with each heat exchanger type.
Identify single and multi-pass heat exchangers.
Identify regenerative and non-regenerative heat exchanger systems.
Identify cross, parallel and counterflow designs.
Know terminology for the shell and tube heat exchanger, and plate heat exchanger.
Know common reasons for heat exchanger failure and fouling.

Mode / Duration
Weekend- 5 Days
Online- 5 Days
Learning-Based Outcomes
Get hands-on experience in applying design tools & techniques to real engineering problems and understand Design, Engineering, Construction, O & M, etc. Thus, become a Technology Driven Engineering Professional.
Trainer
Delivered by Senior Industry Professionals having extensive experience in Design & Engineering in diverse domains & industries. These practitioners are also Empanelled as subject matter experts with SmartBrains Engineers & Technologist Pvt. Ltd.
Content
Get 24 x 7 access to SmartBrains LMS platform (Online/Offline) with Abundant Content on Process Engineering including Courseware (PPT / PDF), data, case studies, articles, books, videos, examples, presentations, resource library & related more.
Job Oriented Outcomes
Fill the Void of Talent Shortage in Design Engineering by becoming eligible for thousands of High Paying Jobs in India & Abroad with an upgraded profile through this skill & certification. Additionally, Get Promoted from your current position with the added skill set.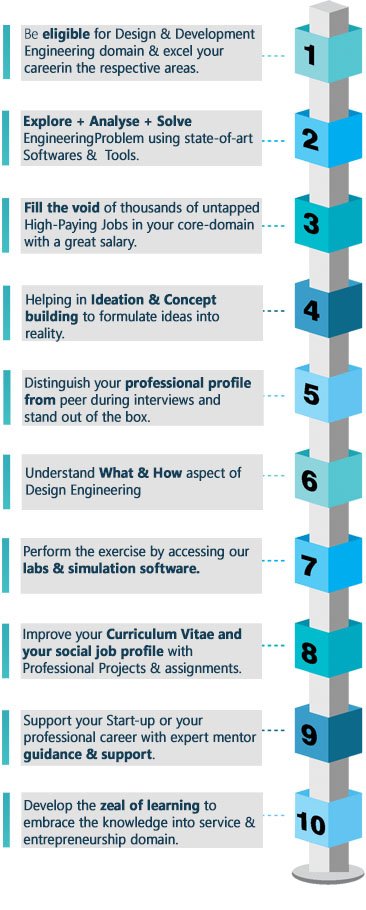 Types and applications of heat exchangers

Types
Shell-and-tube heat exchangers
Air coolers
Plate-frame exchangers
Compact plate-fin exchangers
Applications
Single-phase
Boiling/evaporating
Condensation

Fundamentals of heat exchanger performance

Energy balance
Rating methods
F-LMTD
e-NTU
Incremental computer-based
Pressure drop
Performance margins
Fouling factors
Cleanliness factors

Heat exchanger selection criteria

Cost
Operating Conditions
Transient
Maintenance needs
Cleaning schedule
Material selection
Fluid compatibility
Mechanical considerations
Temperature and pressure
Single-phase applications

Heat transfer coefficients
Pressure drop
Extended surfaces
Enhancements
Tube inserts

Boiling applications

Boiling fundamentals
Pool Boiling
Flow Boiling
Two-phase pressure drop
Typical services

Condensing applications

Condensing fundamentals
Pressure drop considerations
Condenser geometries

Operational problems

Fouling
Vibration
Venting and draining
Reboiler problems
Temperature pinch

Troubleshooting

Use of field data
Inspections
Typical mechanical defects/degradation
SmartBrains is associated with The National Skill Development Corporation (NSDC) as the Training and Certification partner for various job oriented training programs across various sectors including Oil & Gas, Power, Renewable Energy, Hydrocarbon, IT & ITs, Electronics, Telecom, Agriculture, Life science etc. offering assessment based Training & certifications for a gamut of job profile.
Who should join?
Working professionals in Domains: Site Engineering, .Construction & Commissioning operation & .Maintenance, Technicians in Process Engineering Field.
Students (Chemical Engineering, Diploma in Chemical .Engineering) who want to develop their career in Design Engineering.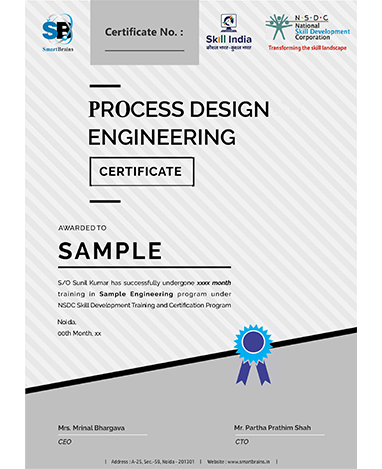 For Corporate queries
A-25, Sector-59, Noida (UP),India
Pin Code-201301
Connect with Program Advisor
training@smartbrains.com
+91 8955560560 | +91 9891108700
www.smartbrains.com
Nodal Centers
Noida, Dehradun
Guwahati, Pune
Course Features
Lectures

0

Training Mode

Online|Classroom

Duration

24 hours

Certification

Yes (NSDC)

Students

0

Assessment

Yes (Third Party)
Get In Touch With Us
[contact-form-7 404 "Not Found"]
Click for brochure :