Embedded System Design Engineering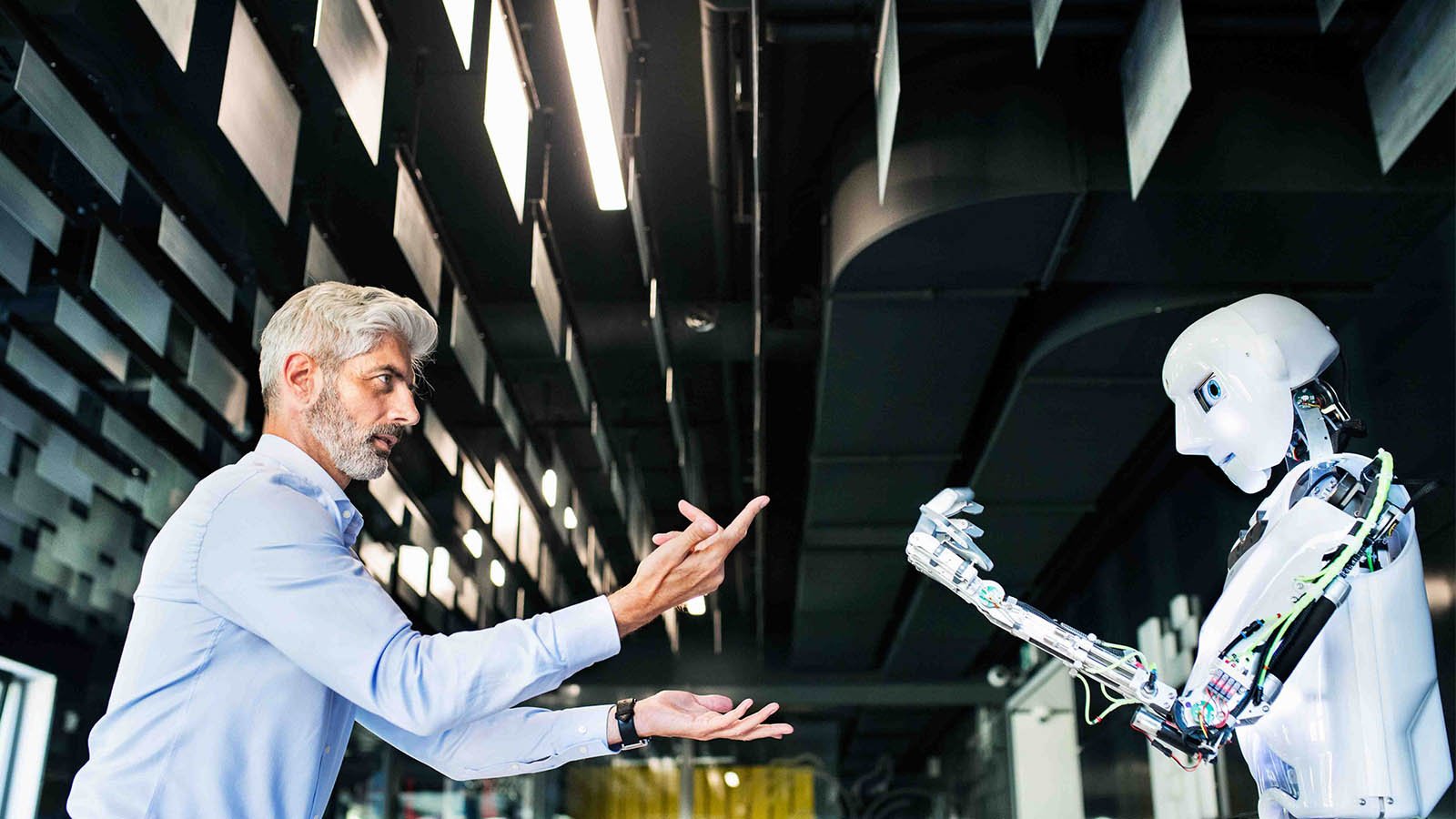 About the Program
This course on Embedded systems will first the students to the fundamental requirements of embedded systems and the interaction between hardware and software in such systems. Next, the course will discuss some basic steps of hardware design, introduce the students to various microcontrollers. Next, the students will be exposed to the very important issue of designing for less power consumption and introduce them to the techniques that are adapted to this end. Since many of the embedded systems will have real-time constraints, basic issues of real-time operating systems will be discussed.
This will be followed by formal specification models and languages, mapping the specification to hardware and software components along with decisions on design tradeoffs and hardware-software partitioning. The course will end with a brief overview of design verification methods that are adapted for embedded system design.
Learning objective
Discuss the major components that constitute an embedded system.
Implement small programs to solve well-defined problems on an embedded platform.
Develop familiarity with tools used to develop in an embedded environment
Understand what is a microcontroller, microcomputer, embedded system.
Understand different components of a micro-controller and their interactions.
Become familiar with the programming environment used to develop embedded systems
Understand key concepts of embedded systems like IO, timers, interrupts, interaction with peripheral devices
Learn debugging techniques for an embedded system

Mode / Duration
Weekend- 2 Months
Online- 3 Months
Learning-Based Outcomes
Get hands-on experience in applying design tools & techniques to real engineering problems and understand Design, Engineering, Construction, O & M, etc. Thus, become a Technology Driven Engineering Professional.
Trainer
Delivered by Senior Industry Professionals having extensive experience in Design & Engineering in diverse domains & industries. These practitioners are also Empanelled as subject matter experts with SmartBrains Engineers & Technologist Pvt. Ltd.
Content
Get 24 x 7 access to SmartBrains LMS platform (Online/Offline) with Abundant Content on Process Engineering including Courseware (PPT / PDF), data, case studies, articles, books, videos, examples, presentations, resource library & related more.
Job Oriented Outcomes
Fill the Void of Talent Shortage in Design Engineering by becoming eligible for thousands of High Paying Jobs in India & Abroad with an upgraded profile through this skill & certification. Additionally, Get Promoted from your current position with the added skill set.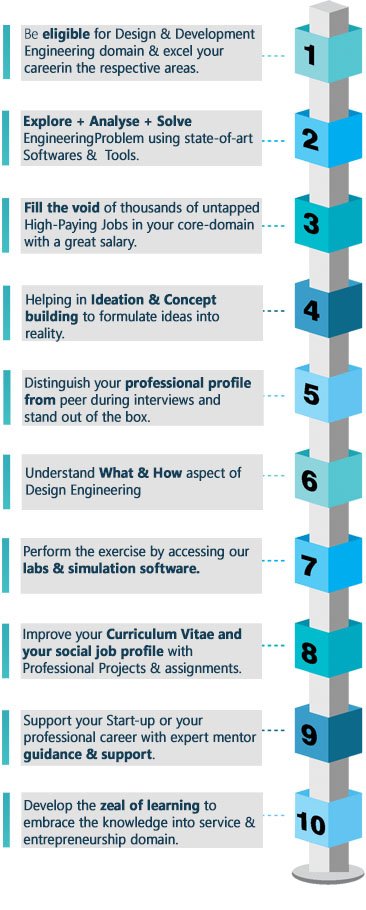 EMBEDDED SYSTEM DESIGN

Understanding Embedded Systems
8051 Microcontroller
AVR Microcontroller
PIC Microcontroller
ARM Processors
80386 Microprocessor
PCB Layout Design
Embedded Communication, Network Programming
Wireless Embedded System Design

Detailing of EMBEDDED SYSTEM DESIGN

Programming Environment
Object Oriented Programming and Design
Real-Time Operating Systems
Embedded System Programming
Microcontroller Interfacings
Digital Signal Processing

Hands-On session for EMBEDDED SYSTEM DESIGN 8051 Family Microcontroller:

LED-based Game
Digital Calendar
Line Follower Robot
Sound Recording and Playing
Home Automation
Street Light Controller
AVR Family Microcontroller

Digital Thermometer and Controller
Line Follower Robot

PIC Family Microcontroller

Digital Thermometer and Controller
Line Follower Robot

ARM Family Microcontroller

Implementation of TCP/IP using ARM
Implementation of FAT using ARM
Implementation of Data Encryption Standard using ARM
Attendance Monitoring using Thumb Scanner and ARM
Library Management using Smart Card and ARM
Logic Analyzer based on ARM
Fuzzy Logic Washing Machine using ARM
Oscilloscope using ARM
Implementation of Chess using ARM and Touch Screen
SmartBrains is associated with The National Skill Development Corporation (NSDC) as the Training and Certification partner for various job oriented training programs across various sectors including Oil & Gas, Power, Renewable Energy, Hydrocarbon, IT & ITs, Electronics, Telecom, Agriculture, Life science etc. offering assessment based Training & certifications for a gamut of job profile.
Who should join?
Working professionals in Domains: Site Engineering, .Construction & Commissioning operation & .Maintenance, Technicians in Process Engineering Field.
Students (Chemical Engineering, Diploma in Chemical .Engineering) who want to develop their career in Design Engineering.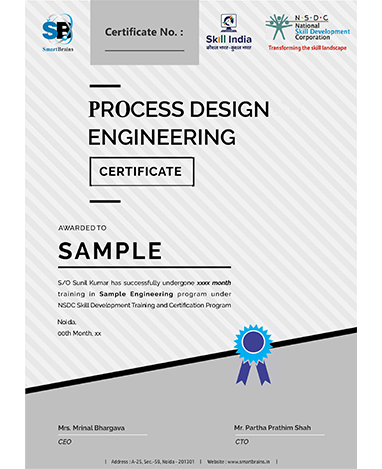 For Corporate queries
A-25, Sector-59, Noida (UP),India
Pin Code-201301
Connect with Program Advisor
training@smartbrains.com
+91 8955560560 | +91 9891108700
www.smartbrains.com
Nodal Centers
Noida, Dehradun
Guwahati, Pune
Course Features
Lectures

0

Training Mode

Online|Classroom

Duration

50 hours

Certification

Yes (NSDC)

Students

0

Assessment

Yes (Third Party)
Get In Touch With Us
[contact-form-7 404 "Not Found"]
Click for brochure :