SmartBrains
Summer Training Program

- 2019
SmartBrains provide a wide range of technology options under Summer Training Program like Process Design, Piping Design, Electrical Design, Industrial Automation, PLCs & I.T Course, etc. Through the use of fundamental, technical & practical approach of training procedures SmartBrains Summer training courses in Noida are imparted to prepare students as per the industry requirement.
Students are introduced to the new concept of technology as per the need of industries for Job ready skilled resources. As the competition is increasing rapidly, it has become very necessary for students to continuously upgrade themselves with the latest technologies. We at SmartBrains provide live project based summer training in Noida. SmartBrains has a pool of skilled & experienced mentor from relevant industries to give a practical & theoretical insight of most demanding technologies.
Eligible Domain
Computer Science & I.T
Core Engineering
Start Date : – 7th June 2019
Location : – Noida
Process and Expertise
Our approach gives you complete control over the process of evaluating trainers and setting up your training program.
We are the industry leader in Oil,Gas & Engery Sector, EPC Training, information technology and management training. We have been rated as the best training provider from the past 20+ years.
For every specialized domain, we have a team of experts from the industry that have handled more than 200+ Live projects & certified from their respective accreditation bodies.
We have trained professionals in more than 10+ countries & specialized in both online and offline training. We have customized course content as per the need of specific job requirement.
Once you finish a course, you will be able to use your new skills in your current role or use them to land a new job.Having a rich industry connect leads us to generate employability & will even help with that!
A right mix of Theory & Practical Training for real-world industry problem, Hands-on Experience on Pre-configured SmartBrains Virtual Labs to Get started immediately.
Designed for all your training needs
An investment in knowledge pays the best interest.
We are the industry leader in Oil,Gas & Engery Sector, EPC Training, information technology and management training. We have been rated as the best training provider from the past 20+ years.
Our state of art Online platform provides a dedicated interactive session with remotely accessible labs, study materials & tools. You save time, money and travel hassles with our live classroom training.
To provide real-world environment & in-sight of the relevant domain SmartBrains do provide on-site training based on the need of our trainee & industry relevance to have practical exposure.
Core Engineering
AR/VR/XR Technology
Solar Power Plant
Electrical Design Engineering
Process Design Engineering
Instrumentation Design Engineering
Piping Design Engineering
Industrial Automation
Civil & Structural Design Engineering
HVAC Design & Engineering
Health, Safety & Environment (HSE)
Computer Science & I.T
Mobile Application Develoment
Web Application Development
Digital Marketing
Java -Full Stack Developer
Data Science
Machine Learning
IoT
Python
Cloud Computing
Web Designing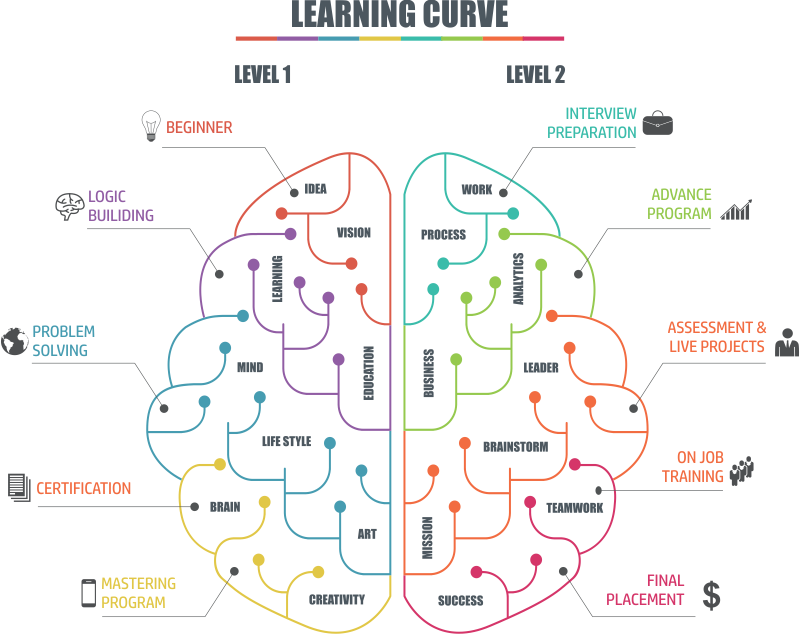 KEY HIGHLIGHTS
KEY HIGHLIGHTS
LEARNING BASED OUTCOMES
Get hands-on experience in applying design tools & techniques to real engineering problems and understand Design, Engineering, Construction, O & M etc. Thus, become a Technology Driven Engineering Professional.
TRAINER
Delivered by Senior Industry Professionals having extensive experience of Design & Engineering in diverse domains & industries. These practitioners are also Empanelled as subject matter experts with SmartBrains Engineers & Technologist Pvt. Ltd.
Content
Get 24 x 7 access to SmartBrains LMS platform (Online/Offline) with Abundant Content on Engineering including Courseware (PPT / PDF), data, case studies, articles, books, videos, examples, presentations, resource library & related more.
For Corporate queries
A-25, Sector-59, Noida (UP),India
Pin Code-201301
Connect with Program Advisor
training@smartbrains.com
+91 9860626494 | +91 9891108700
Nodal Centers
Noida, Hyderabad, Dehradun
Guwahati, Vadodara, Pune